Latest news
Contact us
ADD: Tai Cheng Road ,WeiBin Bistrict,Baoji City,ShaanXi Province,China Zip code :721013
TEL: 8613909176258
FAX: 869173809973
E-mail: sales@fitowmetal.com

> powder sintered metal filter disc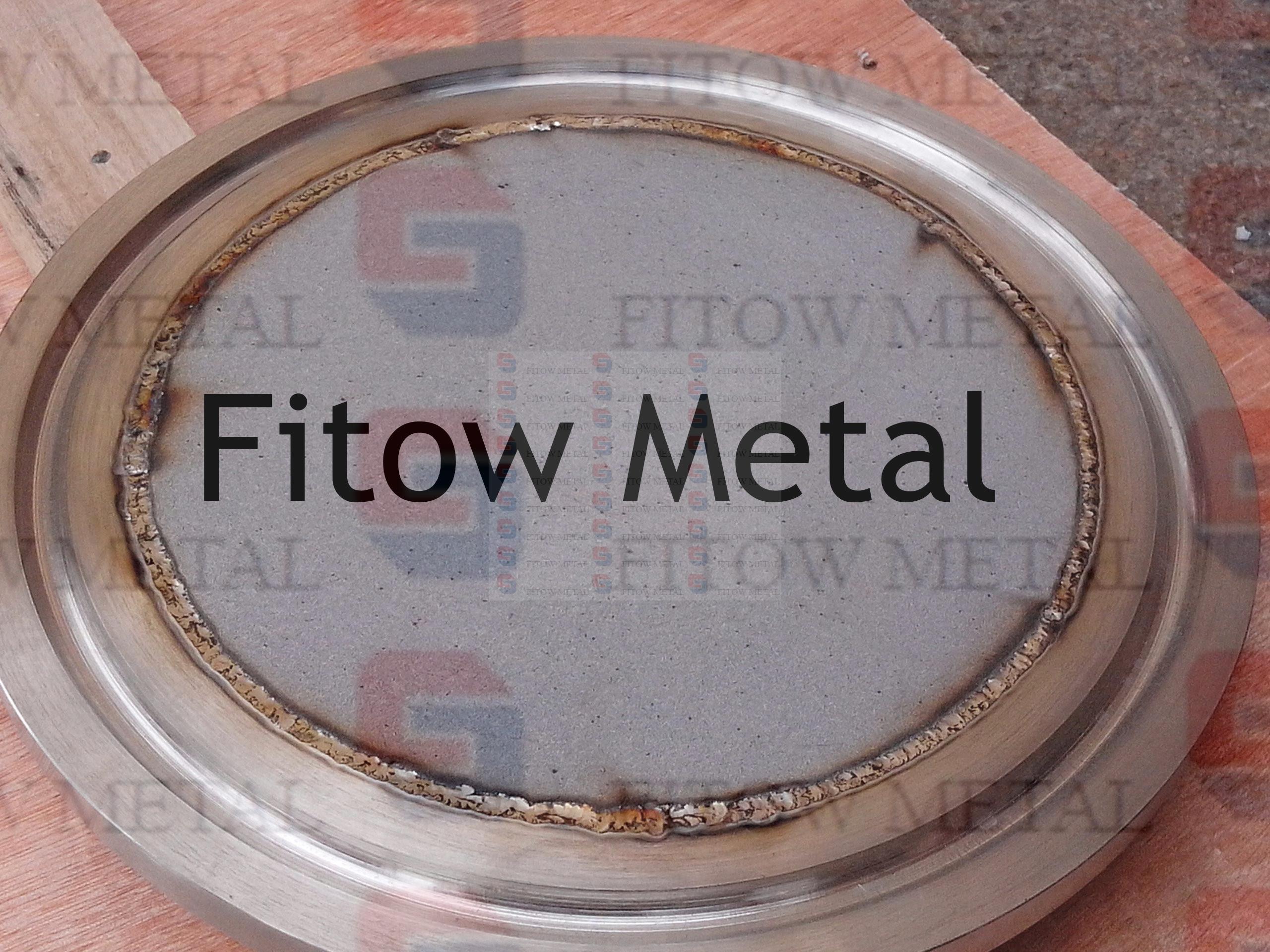 stainless steel filter disc pharmaceutical equipment
SUS316 powder sinter
dia:10-700mm
filter rate:0.5-50um
working conditions is less than 600°C
Product description: sintered stainless steel filter discs ,Stainless Steel Filter media, filter disc ,Stainless Steel Filter Discs ,Shape Stainless Steel Filter , Single stainless steel filter
Product introduction
introduction
Sintered filter components are made of sintered copper alloy powder at high temperature, high filtration precision, good air permeability, high mechanical strength, high utilization, suitable for high temperature and thermal shock, widely used in pneumatic components, chemical industry, environmental protection and other fields.
Shape
Customizing as users requires in various shapes, structures, different grain size, porosity porous components, such as: cover, cap, sheet, tube, rods filter components.
Features
1. High precision filter, pore stability. Effectively remove suspended solids and particulates, excellent filtration, purification effect .
2. Good permeability, small pressure loss. Filter entirely composed of spherical powder, high porosity, pore size uniformity and smooth, long service life.
3. High mechanical strength, good rigidity, good plasticity, anti-oxidation, corrosion resistance, need not additional framework support, simple installation and use, easy maintenance, assembly well, and can be welding, bonding and mechanical processing .
4. Uniform porosity, especially for fluid distribution, homogenization treatment.
5. Without cutting, high raw material utilization, maximum material savings, especially suitable for larger quantities, complex structure components.
6. Filtration: 0.2-50um.
Applications
Pneumatic components, oil, fuel and hydraulic pressure system, used for medium purification, flow restrictions, compressed air oil purification, oil degritting filtration, nitrogen hydrogen (sulfur-free) filter, oxygen filter, bubble generator, etc.
Technique parameters