Latest news
Contact us
ADD: Tai Cheng Road ,WeiBin Bistrict,Baoji City,ShaanXi Province,China Zip code :721013
TEL: 8613909176258
FAX: 869173809973
E-mail: sales@fitowmetal.com

> titanium powder sinter metal filter sheet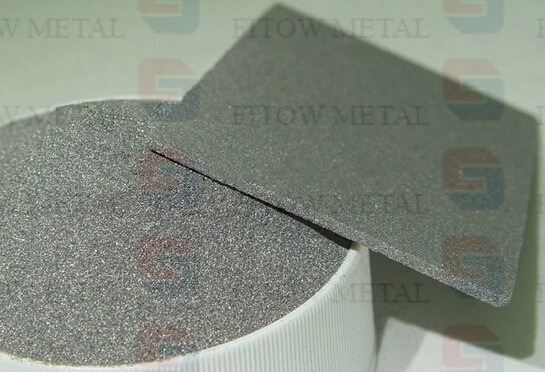 porous filter plates Sintered Metal Plate
TH0.6-3mm
Filtering precision:28%-50%
FILTERING PRECISION: 0.45μm - 120μm
COMPRESSIVE STRENGTH: 0.5-1.5MPa
Product description: microns porous metal engineered assemblies, microns sintering porous metal filter material, sintered porous titanium cartridge filter tube, sintering titanium filter plate, microns sinter titanium dis
Product introduction
Sintered Porous Metal Filter are made of bronze,stainless steel and titanium ball or irregular powders.This filter elements via with high temperature sintering process to be any shape by the moulds.
Sintered Metal Filter are widely used in chemical , petroleum,metallurgy, air craft, gas, electronic,pharmacy and etc fields.

Application Capacities:
Filtering of Solid & Liquid
Filtering of Liquid & Gas
Filtering of Gas & Solid
Filter Rating:
Sintered Filter Elements have different aperture,porosity and filter rating.The general filter rating are 0.1um-80um.

Media

Micron

(µ)

Aperture

(µ)

Pressure

(MPa)

Temperature

(°C)

Application

Stainless Steel

0.2-0.8

2.5-160

3

≤ 600

Acid,Hydrogen,Vapour, Sulphide,Gas,Dedusting

Tatinium

0.2-0.8

2.5-160

2-3

≤ 300

Acid,Sea Water,Gas

Bronze

5-80

4-160

2-2.5

≤ 300

Air,Water,Oil,Organic Solvent

Ni &Alloy

0.5-60

3-100

2-2.5

≤ 550

Alkali,Acid,Liquid

Alloy

1-80

6-150

1.5-3

≤ 1000

Organic Solvent,Acid
Features and Benefits:
*Working Temperature:-200-1000°C
*Corrosion Resistance
*High Filtering Efficiency
*Metallic capacities,such as noise reduction,hot resistance,heat conduction, high strength and etc.
*Easy to welding and long working life
Filter Shape:
Could be cartridge,disc,plate,sheet,cap and etc.