Latest news
Contact us
ADD: Tai Cheng Road ,WeiBin Bistrict,Baoji City,ShaanXi Province,China Zip code :721013
TEL: 8613909176258
FAX: 869173809973
E-mail: sales@fitowmetal.com

> powder Sinter brass bronze filter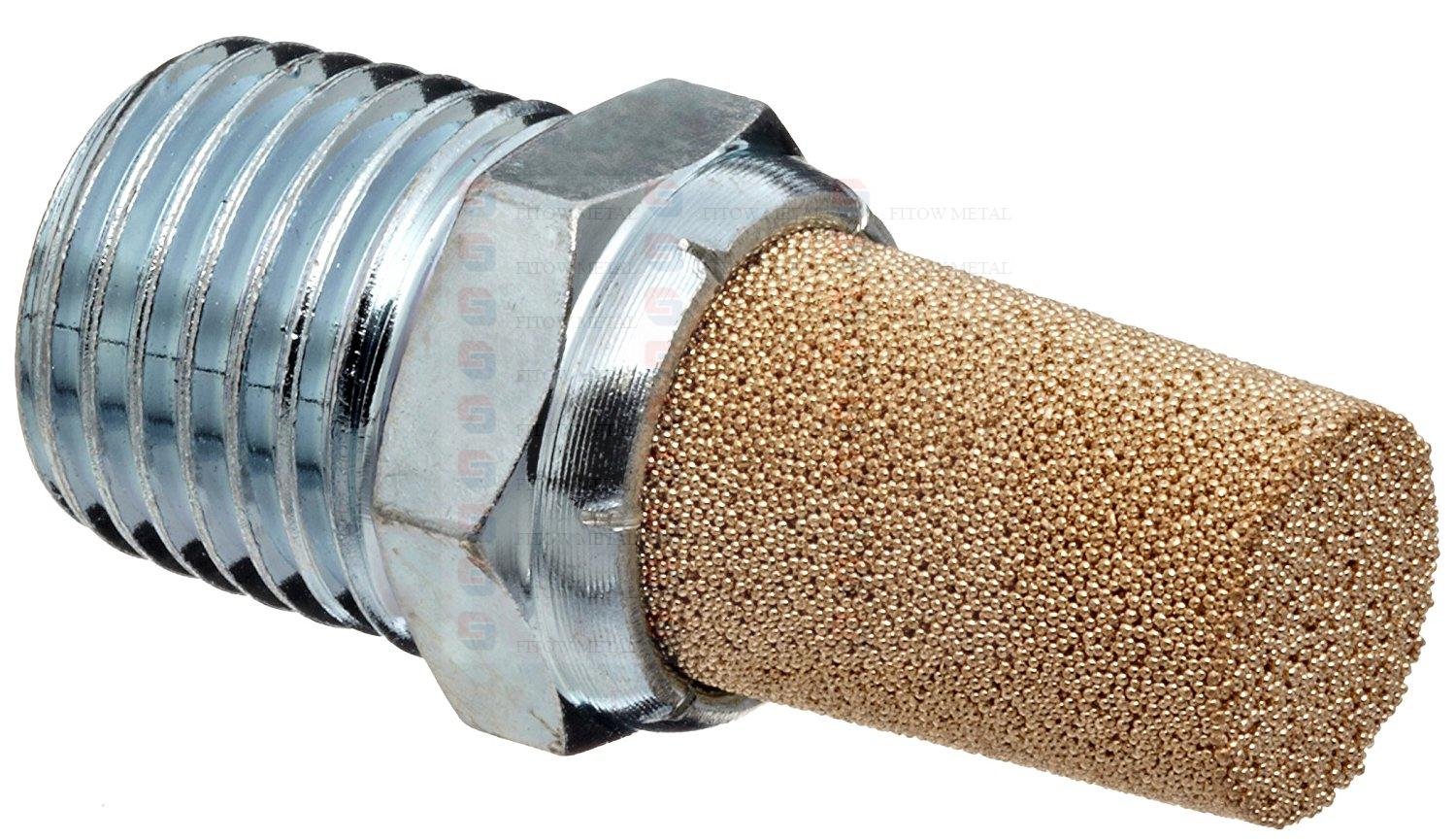 Sintered Bronze Mufflers
Silencer - Sintered Bronze,screen breather vent
micropore sintered bronze compressor muffler
Silencer - Sintered brass ,muffler
brass Sintered Threaded Pneumatic Exhaust Muffler
Product description: Sintered Bronze Mufflers Male NPT,porous sintered bronze filter element,C type Muffler & Silencer Sintered Bronze Filter,sintered bronze silent muffler,bronze powder sintered filter air exhaust muffle
Product introduction
mufflers utitlize porous sintered bronze filter element secured to standard pipe fittings. These compact and inexpensive mufflers are easy to install and maintain, particularly suitable where space is limited. They are used to diffuse air and muffler noise from the exhaust ports of air valves, air cylinders and air tools to an acceptable level within OSHA noise requirements.

Features in products:
1.High filtration precision, stability of pore diameter, won't happen with pressure changes. Can effectively remove floaters and particle filtering precision, excellent, purifying effect is good.
2 .Good air permeability, pressure loss. Filter completely composed of spherical powder, porosity and pore, smooth, initial small resistance, easy to blow, regeneration ability, long service life.
3. High mechanical strength, good rigidity, good plasticity, oxidation resistance, corrosion resistance, beardless and skeleton support protection, installation and use of simple, convenient maintenance, assembling, welding, adhesive can and mechanical processing.
environmental protection, etc.
4. Pore, especially suitable for fluid distribution uniformity, high homogeneity processing requirements.
5. Copper powder sintering products without a valid, raw materials, cutting efficiency is high, the greatest degree of saving material, especially suitable for large quantity, structure of complex components.
6.Filtration precision:3~120 micron are available.
Functions:
1,Auto muffler can reduce the noise ,and refuse the dusty,oil,air or anyother materials which can't work with the equipment system..
2,Silencers/Mufflers are used to reduce dynamic noise of the pneumatic components or device exhaust.
3,Easy installation and high nose reduction result.Quick and Reliable connections.
4,Used with:Cylinders,Valves,Crank cases,gear boxes,oil tanks,reservoirs,air tools.
Designed for:
1.Filtering exhaust and intake air from potential dirt and foreign particles,thus prolonging valve's life.
2.Noise muffling during pressure equalization.
(1),Material: Base – Brass,
(2),Muffling Element – Sintered Bronze
(3),Working Pressure: 0-116 PSI,
(4),Working temperature: from -10 to +70 ºC.
(5),Threads available: NPT, Metric, BSPT.